Alana Valentine on verbatim theatre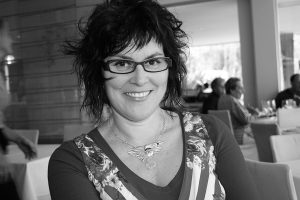 Alana Valentine, Playwright
Interview with Alana Valentine, at her home in Redfern, Sydney, December 2009.
Alana Valentine is an Australian playwright. She has been nominated for a Helpmann Award for Best New Australian Work, awarded the 2004 Queensland Premier's Award for Best Drama Script, the 2003 NSW Writer's Fellowship, the 2002 Rodney Seaborn Playwright's Award and an International Writing Fellowship at Shakespeare's Globe Theatre in London. She also received a 2001 commendation for the Louis Esson Prize, a 1999 AWGIE Award, a residency at the Banff Playwrights' Conference in Canada, the ANPC/New Dramatists Award in NYC and A Churchill Fellowship, the NSW Premier's Award and a Centenary Medal. Alana is well known for her excellent use of research within the community she is writing about. This is evident in her popular 2004 play Run Rabbit Run about South Sydney League's Club's fight for survival and 2007's sell-out season of Parramatta Girls at Belvoir Street Theatre about the infamous Girls Training School, Parramatta.
Suggested Readings:
Suggested Links:
Listen To The Audio
The Verbatim Play
1. Verbatim Definition (1.59) – Alana gives a definition of verbatim theatre
2. Verbatim vs Imagined (3.35) – Alan discusses the differences between working on a verbatim text as compared to an imagined text.
3. Why Verbatim  (7.54) – Alana discusses her choice to work in verbatim form.
4. Authorship (1.51) – Alana discusses whom she considers to be the author of her verbatim plays and why
5. Authenticity (4.22) – Alana discusses the relationship between her work and journalism.
6. Influences (3.50) – Alana discusses her favourite verbatim plays.
Run Rabbit Run
7.  RRR Starting Point (2.23) – Alana discusses the inspiration for Run Rabbit Run.
8.  RRR Creative Process (2.09) – Alana talks about the timeline and the process of creating the work
9.  RRR Structure (1.34) – Alana discusses the process of consolidating her material and finding a shape for the work.
10.  RRR Challenges (4.51) – Alana discusses the challenges of creating a balanced, complex narrative.
11.  RRR Community Response (2.06)
Parramatta Girls
12.  PG Inspiration & Ethics (5.31) – Alana talks about her inspiration for creating Parramatta Girls and some of the ethical concerns around handling sensitive material.
13.  PG Narrative Structure (7.21) – talks about her approach to imposing a fictionalised story arc and her use of a 'massaged verbatim' form.
14.  PG Community Response (4.48) – Alana discusses the community participants' relationship to the project.
15.  PG Creative Challenges (1.41)
16.  PG Audience (2.19)